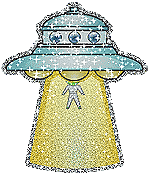 Finnialla is a multifaceted weirdo specializing in trash stories found in stores with blacked-out curtains and left in Denny's parking lots at 2 a.m. They create queer television, garbage poetry, and pulp novels that center around outcasts with stories others consider low brow.Click on the buttons below to explore things they've made.
TELEVISION ORIGINALS
*Specs available upon request
---
ARTICLES
AN OCTOBER 2022 NEWS RECAP
THE DEATH OF IRAN'S THEOCRACY, TEENAGERS
WHY YOUNG PEOPLE NEED TO VOTE IN THE MIDTERMS
QUEER REWRITING: THE HESITANCY TO PUT LGBTQ+ AND DRAG CHARACTERS ON SCREEN
ANTI TRANS BILL IN THE U.S.
HOT STRIKE SUMMER
THE PRICE OF BANNING BOOKS
INDIGENOUS VOICES IN HOLLYWOOD
OFF BRAND CULTS
EROTIC ART: WHY WE NEED SEX SCENES IN MOVIES

ACCOLADES
Reach out. Tell me your hyperfixations. Send me trash. Throw your smut my way. Eat dirt, die forever.
GO FOLLOW THESE COOL PEOPLE
Age: 23 ♡

Pronouns: They/Them

Mood: Sleepy ( ˘͈ ᵕ ˘͈ )

Currently listening to: Somewhere Between the Power Lines and Palm Trees by Dogstar

Currently reading: The Red and the Blue by Steve Kornacki

Currently Watching: What's New Scooby Doo?

Facts
- I'm a vegetarian

- I got a dramatic writing degree with a minor in film at an art school

- I was a president of a slam poetry club in college for two years

- I'm a cancer

- I can play the viola and the piano

- I live off of coffee most days

- I learned how to roller skate at the age of four

- I have both ADHD and Autism

- I am allergic to being in the sun for long periods of time. It's called Polymorphic Light Eruption.

- I love watching silent movies and four hour long Youtube documentaries when I'm working.

- I know all the lyrics of All Star by Smash Mouth by heart
Favorites
Bands/Artists: Bad Bunny, The Cranberries, Rage Against the Machine, Dogstar, Will Wood and the Tapeworms, Ghost, Fleetwood Mac, Smash Mouth.

Podcasts: Behind the Bastards, Knowledge Fight, Last Podcast on the Left, Sad Boyz, Very Really Good.

Video Games:Animal Crossing, Stardew Valley, Kirby and the Forgotten Land, Sam and Max Hit the Road.

Hobbies: Reading, Drawing, Listening to Music, Writing, Making Zines.


To Do
- Poem List

- Upload pics of pins, patches, and stickers

- Art Gallery


Quizzes
I'm the limerick, mired in muck.
I refuse to be bored or get stuck.
I like to offend,
But not, in the end,
As much as to thwart expectations.
What Poetry Form Are You?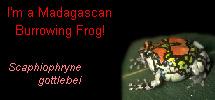 Found in the dry, hilly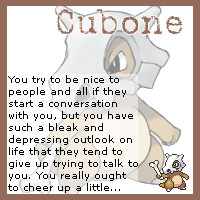 The Dante's Inferno Test has sent you to the First Level of Hell - Limbo!
Here is how you matched up against all the levels:

Take the Dante Inferno Hell Test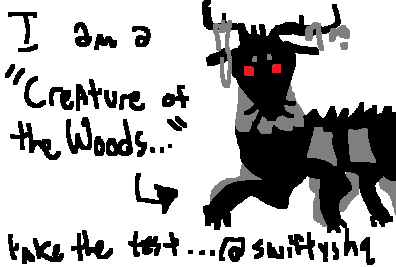 What Kirby Hat Do You Wear?
Hosted By theOtaku.com: Anime

Journal
EDUCATIONAL
POLITICAL/ANTI CAPITALISM
FUCK TEXTBOOK PRICES - Textbooks should be free.
FUCK ARTICLE PAYWALLS - I'm not paying 10.99 a month to read three articles.
ANTI WORKSHOP - You are not a machine. Ask for better pay and safer working conditions.
INTRO TO MARXISM - Has all the different books on Marxism.
UNIONIZE YOUR WORK
- A way to start a union at your work.
NAVAJO WATER PROJECT
- Provides clean water for indigenous communities and rallies against pipelines.
CRUSH CAPITALISM - A comprehensive guide to why capitalism is bad and hurts all of us.
BLACK LIVES MATTER CARRD - Links, Resources, and ways to help.
LEARNING
WHERE I LEARNED TO CODE - Go check Madeline out. She has a lot of great suggestions and links.
PULP MAGAZINE ARCHIVE
- A place that archives pulp magazines from the 20's - 50's.
THE BEASTIARY
- A guide to medieval animals.
REVERSE GOOGLE IMAGE SEARCH
- What it says.
YES NO MAYBE CHART
- Explore kinks with your partner in a healthy and communicative way.
ASPIE TESTS
- A comprehensive list of autism tests.
MEDIA
MUSIC
RADIO GARDEN - Listen to any radio station all over the world.
WEIRD WAVES
- A collection of audio dramas from the 20th century.
DRIVE AND LISTEN
- Pick anywhere and listen to the local radio from that city.
TREE FM
- Listen to any forest in the world.
FILMS/VIDEOS
CANNIBAL THE MUSICAL
- A copy of Trey Parker's college musical project about Alfred Packer, the "Colorado Cannibal."
OLD HOLLYWOOD BLOOPERS
- Since film was expensive, it's hard to find bloopers, so enjoy.
BAD 80's SLASHER FILMS
- A playlist of all the terrible 80's slasher films.
TOONAMI AFTERMATH - Watch all the old Toonami cartoons.
DREAM DOORS
- A collection of movies from the 60's - 90's .
MST3K DARK DUNGEONS
- Not a video, but references two weird cult works of media.
BLACK FILM ARCHIVE
- A wonderful site that has archived black media.
DECADE TELEVISION
- Watch television shows from the 50's to the 2000's. It's set to the 90's right now.
DOCUMENTARIES
- An entire archive of docs to watch for free.
FILM COLORS
- The old colors they used in old film sets and lights.
LUPIN THE THIRD ARCHIVE
- My absolute favorite anime ever. All the movies and television shows from the last 50 years.
This next page is full of flashing lights and gifs. Proceed with caution.
You can use any of them, but please save them and download them instead of hyperlinking back to me. Thanks ♡